Welded steel chains are of offset sidebar construction and do not have rollers, ideal for high impact and abrasion resistant conveying applications. Typically welded steel chains are found in forestry,agricultural, municipalities, grain handling, cement industry, and a wide range of medium to heavy-duty conveyors around the world.
Side bars and barrels are medium carbon steel. Pins are medium carbon alloy steel and are thru hardened for maximum chain life. Pins can be induction hardened for even more wear resistance. The WH chains also have thru hardened sidebars and barrels for greater strength and wear resistance. All parts can be furnished with additional heat treatment on request or as the operating environment requires..
Most common sizes are available and can be provided with welded attachments.We also have stainless steel welded steel chains for abrasive and corrosive applications.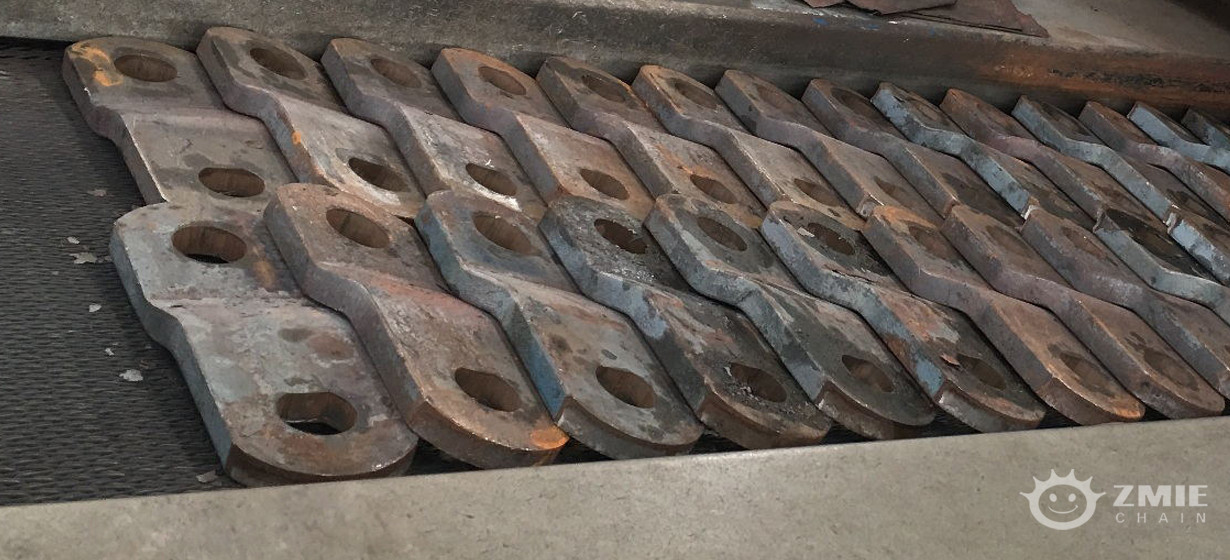 download