Enclosed track conveyor is a series of trolleys with a load, suspended by an overhead track and connected to a continuous running chain, which can run winding both horizontally and vertically.
The advantage of the enclosed track design is to prevent contamination of the conveyor chain.
The enclosed track protects the chain against build-up and residue that could ultimately cause damage, and the enclosed track negotiates curves and changes in elevation to maximize use of overhead space and confined areas.
ZMIE has a wide variety of Enclosed Track Chain for many different applications.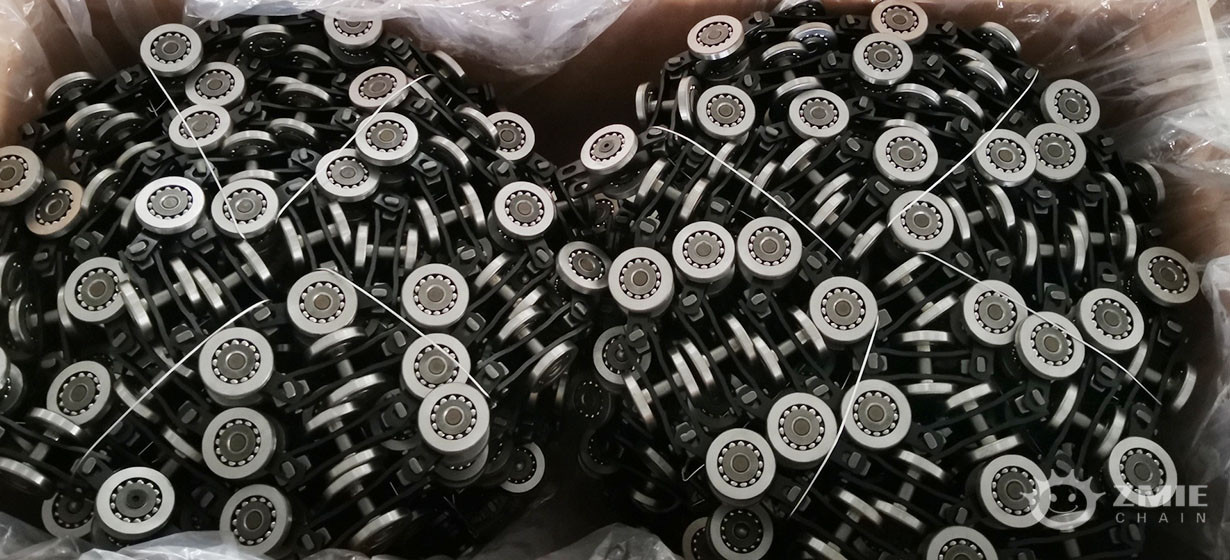 download