Pintle chain has cast body combined barrel and link assembled with carbon steel pin.The castings and linkage provide increased strength, compared to other chains,allowing a wider range of applications.
There are several different classes of pintle chain,H series,400,700,900 series pintle chains.Each class is used in different types of applications,such as fertilizer spreaders, feeder systems, hay handling equipment and spray box applications.
ZMIE's pintle chains feature all heat-treated parts provide high-strength and dependable.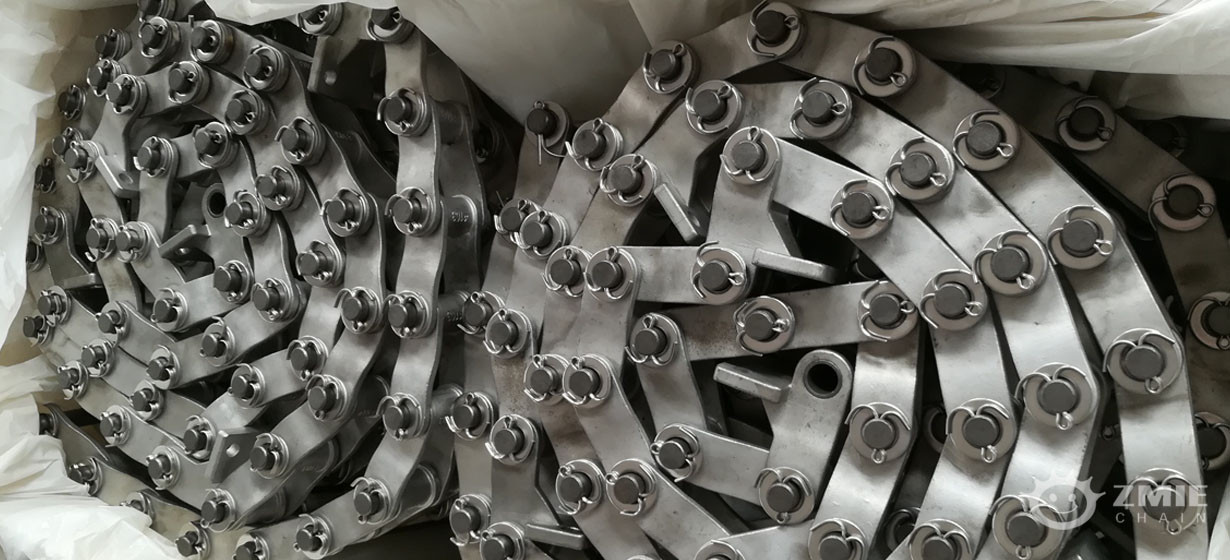 download